CoMotion is a student-led motion design conference
that our club, MOMELove, produces each year. We invite industry professionals to meet our students, appear on panels revolving around motion design, and have fun in Savannah for a weekend. As a graphic designer, I worked to create promotional and informational materials for the event, and as MOMELove's treasurer I helped with the production-side of the event.
Graphic Design Lead: Anna Yang
Graphic Designers: Anna Vallario, Krysta Coates, Kat McCarthy, and Katherine Monday
Every year, the CoMotion graphic design team creates a grid for our instagram @scadcomotion to announce events.

Designed by Krysta Coates
Animated by Krysta Coates, Anna Vallario, and Katherine Monday
I designed and animated giphy stickers as part of CoMotion's promotion. All six were released in a gif pack and published on
any platform that uses giphy!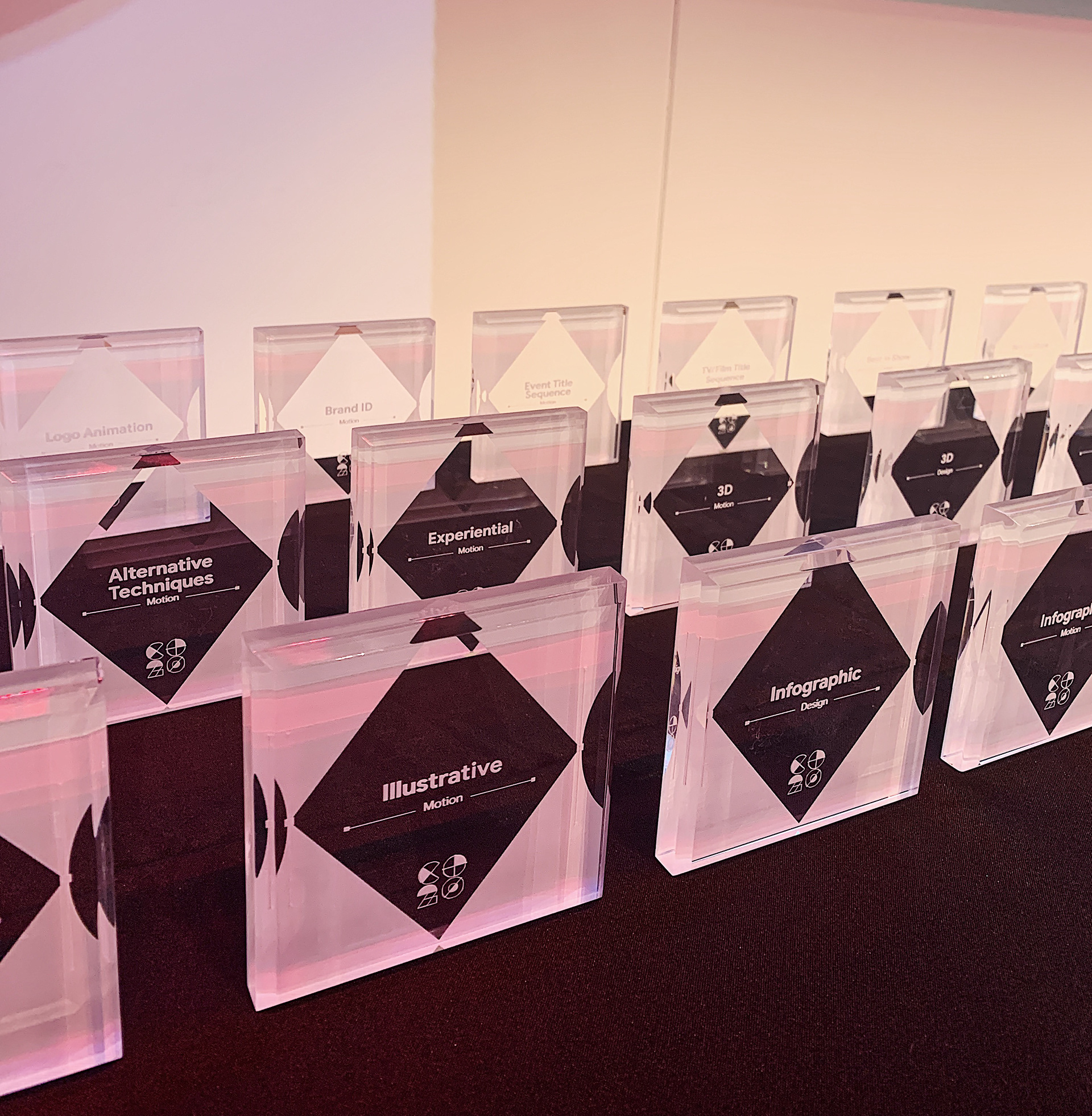 For our Student Showcase, I designed our trophies. Each category was presented to the audience, and company attendees had voting ballots to elect one piece from each category to be their winner. I had the acrylic plaques laser engraved at SCAD's digilab.
(As a MOMELove officer, I was one of the lucky ones who got to count each paper ballot)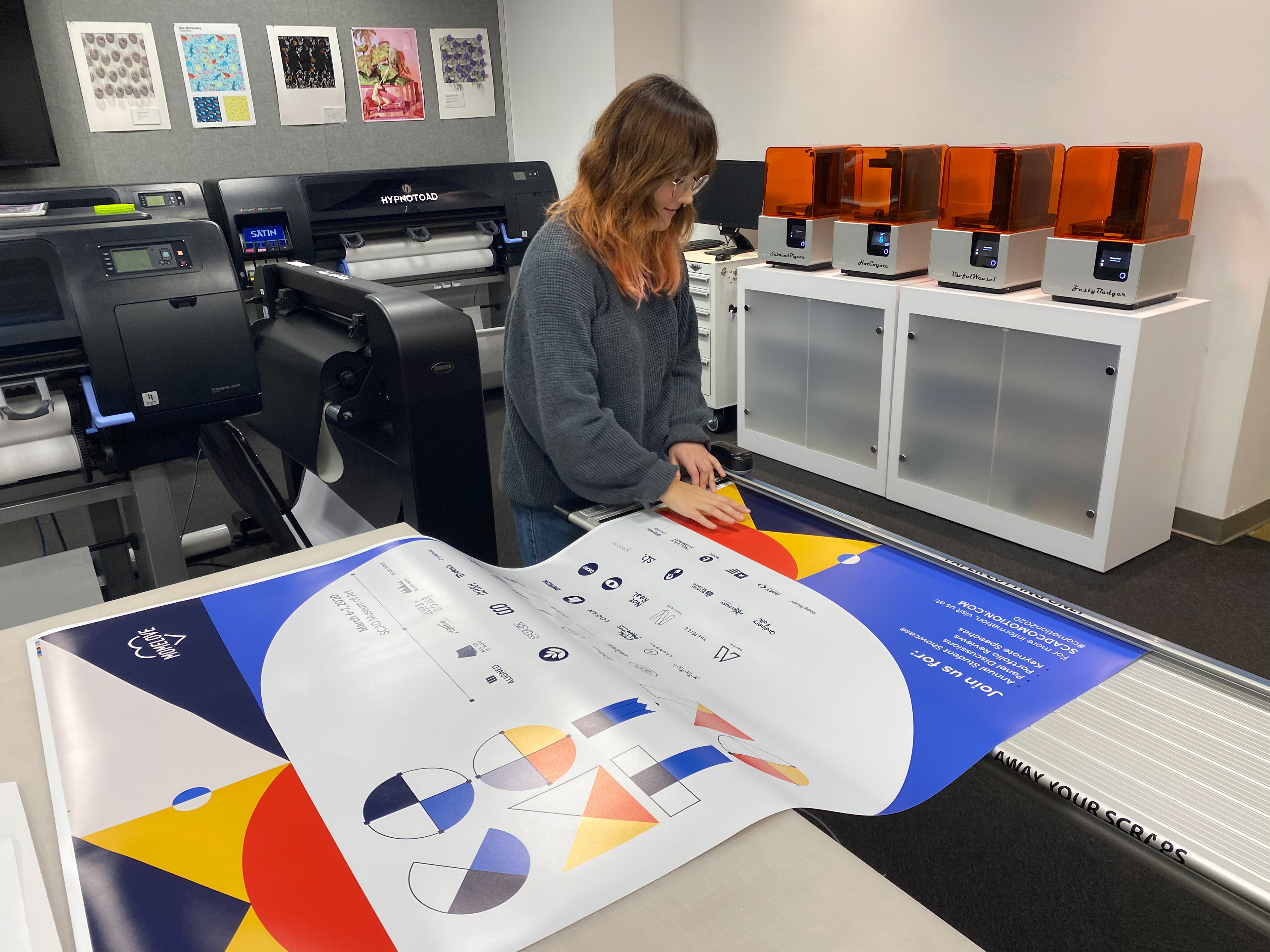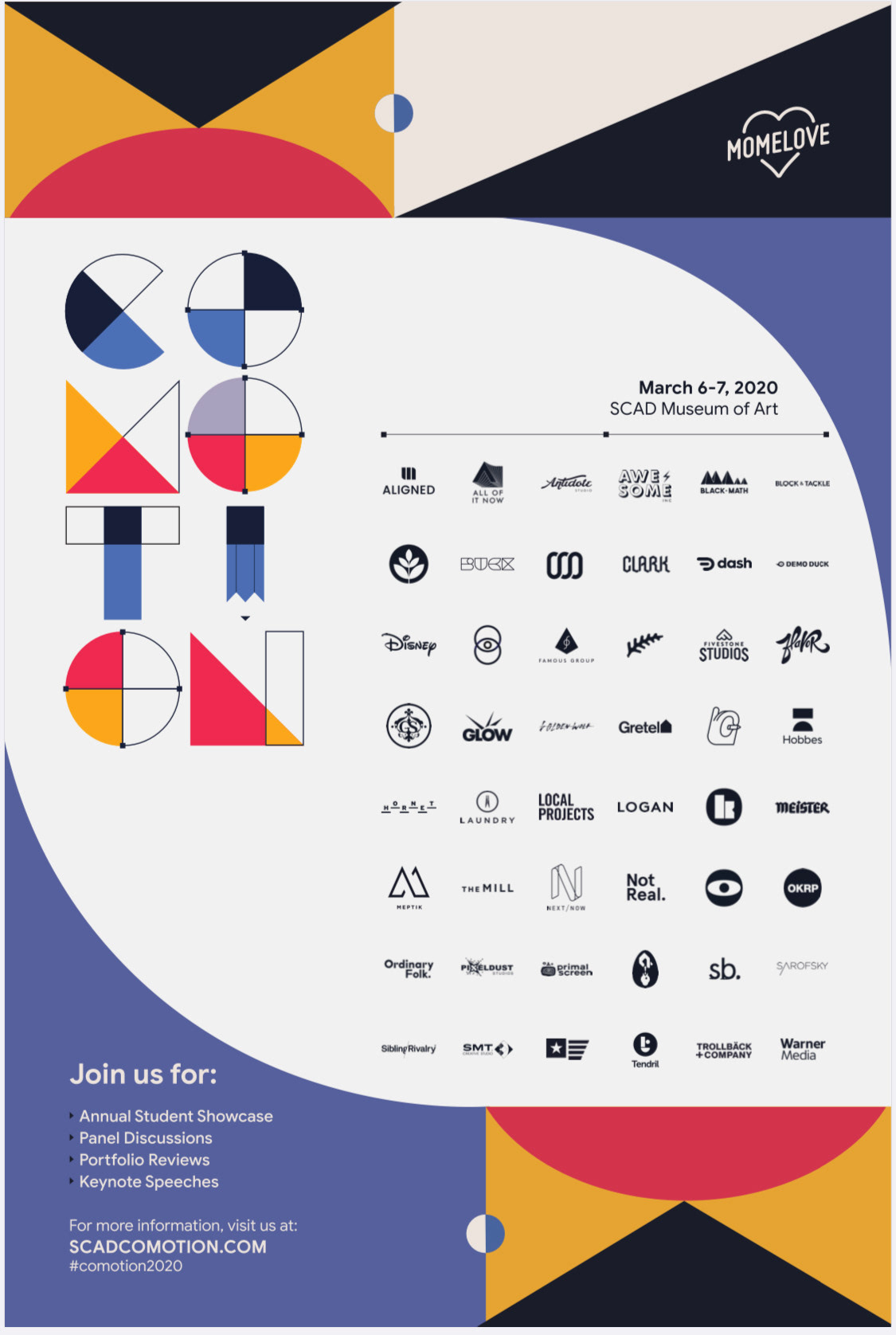 One deliverable that is consistent each year of CoMotion is our huge promotional poster that hangs in our computer lab, and announces the company attendees. I designed (and trimmed!) this poster.